A link building in SEO for a website is a kind of relationship building with other websites, which shares common interests.
A couple of weeks back, my neighbor's uncle was not feeling well because of low sugar, his only son got stuck in the UK as all the international flights were not operating.
It's a lockdown time even some hospitals were not allowing outside patience (except emergency cases) aunt was clueless she doesn't know, what to do she rushed to my house, it's totally tensed situation for her and asked me to do something.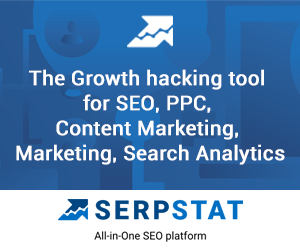 I reminded one of my college friend's dad, he is a doctor in a well-known hospital in the city and I just made a call to him and explained the situation, after that doctor made every arrangement from taking him to the hospital to getting discharged from there with the complete treatment.
You know, for me it takes just 2 minutes to make a call and do the things, but it takes a year to build and maintain that kind of relationship with my friend from the college days.
And this is the beauty of relationship in everyone's life.
This is not just about helping the others, but somehow you can also benefits from it in one or the other way.
When you have good relation with the good people, you can see the magic in your life.
Relationship becomes an integral part of every humans life, we can't survive in the society without good relationship with others. It may be in personal life or even in our work life, relationship always matters.
It's not possible to build such kind of good relationships in overnight, it needs patience, consistency, transparency in the value what we are providing to others.
So, what is Link Building in SEO?
Link building in SEO refers to the marketing efforts to get links from other websites to your website.
It's seen as one of the most powerful tools to achieve higher rankings for your site in search engines.
If a lot of high-quality links lead to a certain page, search engines will consider it a popular or meaningful article, and, therefore, they'll rank it higher.
Link building in SEO is the practice of promoting your website to other website owners with the primary goal of securing a link on their site to your page.
If you have a website and want traffic from search, you need to consistently secure good links from relevant websites.
It means you need link building. Link building in SEO requires strong social skills, excellent communication, persistence, and creativity.
It's a combination of marketing, sales, and psychology.
Replace 5+ tools and keep all of your products, content, customers, email subscribers, payments, and data in one place
Why do we need Link Building in SEO?
Recent data estimates that the specific page link popularity accounts for 22.33% of the components of Google's ranking algorithm.
Links are vital to increasing traffic online. A website without links isn't going to get any traffic — from search, or from other websites.
Links are one of the most valuable things in search engine optimization (SEO). and also building these links are strongest factor in any search engine algorithm rankings.
Links are also important in developing your audience if you secure a link on another website it gives you a chance to get another audience direct access to your website.
Links buildings in SEO plays a huge role in marketing of your site, A link from one website to another is like a vote of trust, it creates positive connections and also develop a relationship with one another.
The Quality of Links will matter not the quantity
Always remember that all links are not equal, it doesn't matter if you get hundreds of back links.
But you'll get advantage from the search engine only if the link from a high authoritative site, preferably related to your contents, is worth more than a random link from a small website that nobody knows.
So, if you have website and creating a contents related to tourism, then go and get a link from the high quality website which talk about tourism, rather than getting it from small website, which is not quite popular.
Link building in SEO from a low authoritative sites makes easier for you, but at the same time, it makes it a lot harder to get those coveted high-quality links from a high authoritative sites.
How to build those high-quality links?
This is the million-dollar question, now just think about yourself, what will you do to get a good client for your business, or good customer for your product or services? Are there any shortcuts, obviously no, if you find it then I would say it just for a short time period.
Because all businesses have a long term vision, it's deciding yourself about your future in the present.
What should you do to get those valuable links, you should create those valuable content that your audience looking for.
Always create high quality, exceptional, funny and original content that people want to share.
This is the primary thing for link building in SEO from high quality sites.
First and foremost, find out who your audience is.
Who are you trying to reach with your content?
What kind of content do they need?
What information are they looking for and what kind of questions do they ask?
Which words do they use?
And, what kind of websites do they visit?
If you can answer these questions, it will be easier for you to create content that fits your audience's needs.
People will only link from their website to yours if it's in their audience's (or their own) interest.
Convincing them to link will only happen if your product or content really is exceptional.
Most of the time, it's harder than that – you've got to do a lot of manual outreach, so that other sites will see your content and give you that coveted link.
As I mentioned earlier, You definitely want to avoid any link building processes or sources that would give you a bad link.
You'll want to stay away from- Buying links, Article spinning, Forum spam, Blog spam. These practices will not give you a positive result in your link building in SEO process.
When you're ready to start a link building in SEO campaign, you'll need to start with a solid analysis of both your own links and your competitors'.
Identify opportunities, then consider the assets at your disposal. Then it's all about outreach – you've got to let those sites or influencers know about your content and why you think they'd find it interesting or valuable.
If you're building links based on content, that could be any of the following: Text content, Images, Videos, Infographics, Whitepapers, Guides.
The Broken link strategy for link building in SEO
Broken link building is also an effective and best strategy. Sites change and pages disappear all the time.
With this strategy, you're looking for high quality, authoritative pages that have links pointing to pages that no longer exist – that's called a broken link.
You will find lot of tools to find those broken links. Once you find those links, then, you go and create a new piece of content that answers the same questions or need.
You reach out to the website and let them know that the link on such a page is broken, but you've got a brand new page that would work instead.
You contact the website and ask nicely if they'll add a link to your site so their users can check you out. Most of the time, it's incredibly easy to add links with this method.
Once you've compiled your list of targets and opportunities, you get to work. Create the content, do your outreach, get the links. It's a never-ending process, just rinse and repeat it every few months.
So, link building in SEO is a never-ending process, like how we find new people in our life to learn new things. Remember, always try to get a link from the high-quality sites only.